Hello,
We are happy to announce that we are releasing 1 click installer template for our KVM VPS which will allow you to install preconfigured directadmin on you VPS.
Now you don't need to do lot of manual work of installation , configuration, etc., It will save your time and money. It comes with Multiple PHP options like PHP 5.6, 7.0, 7.1, 7.3 and Mod_Security, etc.,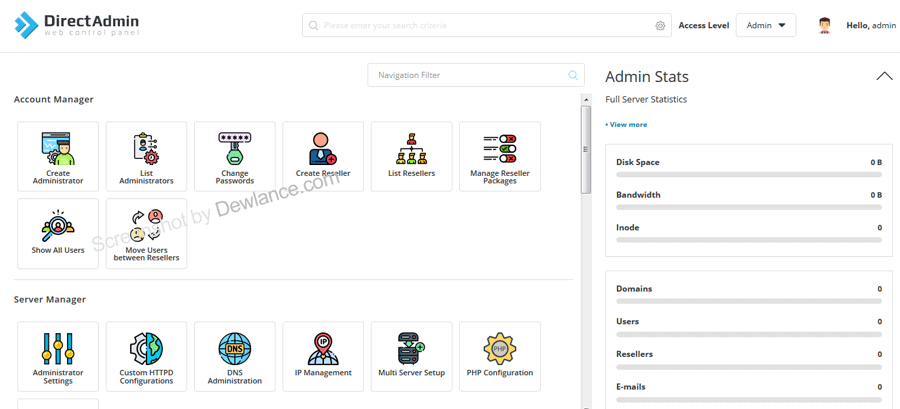 PreConfigured Option:
Multiple PHP Option
Softaculous (Automatic Script Installer)
Icon-Grid Template
CustomBuild 2.0 Plugin (Allow you to build apache, etc., in GUI mode from DirectAdmin control panel)
CSF Firewall (Installed and Configured)
Comes with All required perl module for CSF.
No need to manually open firewall ports.
Skin Selector (Allow your users to choose Skin for their panel)
Apache/ClamAV/FTP
MariaDB
Mod_Security
Option to Chose Webserver like Apache, Nginx, LiteSpeed, etc.,
Choose your WebServer:

Softaculous/Skin Selector/CSF:

Thanks,
Dewlance.
Sunday, July 7, 2019
Powered by WHMCompleteSolution