We want to use easy way to add anything in wordpress and this is the reason why wordpress is popular, We can use wordpress plugin to do our work and most people don't know about coding and they want to save time. WordPress plugin allow us to add features without any technical knowledge by adding plugins.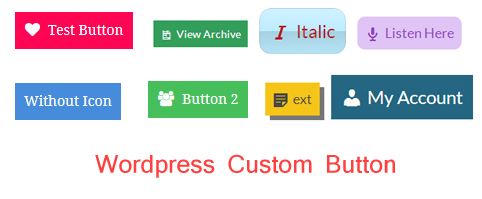 How to Add buttons in wordpress without coding?
Step 1: Go to WordPress Dashboard, Click on Add new plugins and install Forget About Short Code Buttons plugin.
Minimum wordpress version requirement of this plugin is 3.9 or higher. I prefer to search "Forget About Short Code Buttons" in add new plugin search box and then click on Install button which is more easy then manually downloading and uploading to wordpress.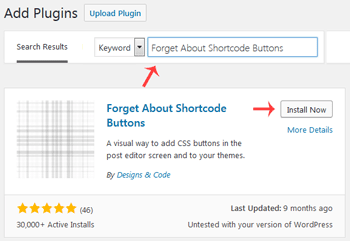 Step 2:  Now, You can create your custom button while posting articles, Click on "Add new Post" and you will see a new option in Visual editor.

Step 3: In "Insert button", Enter your button name in "Text" box and you can chose color, Button type, etc and then click on "Insert button" option.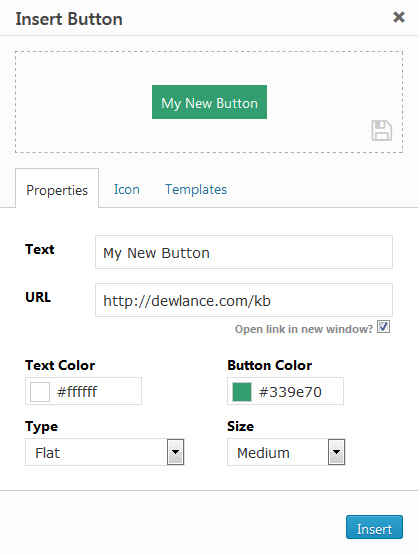 Its so simple and does not require knowledge of CSS or HTML code.
How can I save my button configuration?
You only need to click on "Save" icon while adding button and button configuration will be save in "Templates" option and whenever you need to add button then click on "Templates" and your saved configuration will be used.
Can you suggest any other wordpress custom button plugin?
Its possible that our suggested plugin can not work on your wordpress for any reason but this is not only single plugin, There are many plugins which allow you to add custom plugin.
MaxButtons Plugin

MaxButtons plugin use short-code but you don't need to remember short-code, It allow you  to add button from MaxButtons add button option while posting a article.
This plugin is really useful and If you don't know how to use it then don't forget to watch our video.