WordPress is not only CMS but also you can use it for various other purpose. You can add new features by installing wordpress plugin and improve your site. For wordpress beginners its not so hard to understand it but it will be useful for you If you read tutorials and clear your confusion.

There is a 3 ways to install wordpress plugin and we will explain about each ways. First two method are easy and 3rd method is useful for you to learn and improve your skill.
Method 1:
This is easy method to Install wordpress plugin, Do you know that this method does not required any technical skill?
Step 1:  Login to your WordPress Dashboard and go to Plugins and then click on "Add New" option which will allow you to install plugin from your wordpress dashboard.

On plugin page, You will see featured plugins which is most popular and this is the reason why some plugins are featured by wordpress.  You can see in below image.

You can install plugin by clicking on "Install Now" button which show in front of plugins option but you need to understand that installing a plugin does not mean that your plugin is now in use, Plugin is only installed and once you install plugin then you will also need to Activate your plugin.
Simple process:
Install Plugin
Activate that Plugin.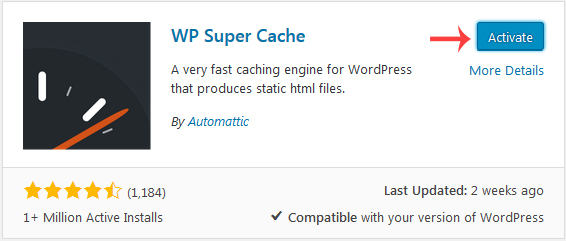 Searching Custom Plugin
So, You already learn how to install plugin which is popular but what If you want to install a wordpress rating plugin which will allow your visitors to rate your post/pages or media? You can use Search Feature, Simply enter your keyword like "post rating" and it will show plugins which is related to rating.

Method 2
If you purchase your plugin from somewhere else which is not available in wordpress plugin directory then you will need to install your plugin manually. This method is also easy and does not required you any technical knowledge.
You can manually Install plugin from WordPress Plugin Installation page of your wordpress dashboad. In plugin installation page you can see "Upload" option in top area.  To install your plugin you will need to click on "upload" button and then chose your plugin file which is stored in ZIP file.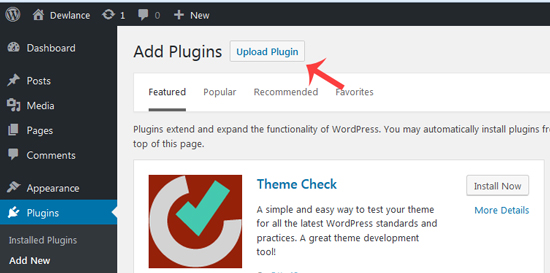 Just for example If you wish to install this plugin then open it in your browser and download plugin file to your desktop.  For experiment open this file and see how files are compressed.
How to Install wordpress plugin by 2nd Method?
Step 1: Open WordPress Plugin Installation Page, Then click on "Upload" button.

Step 2:  Upload button will show "Browse" option, Click on it and select your plugin file from your PC which is compressed in ZIP folder.

Step 3:  Click on "Activate Plugin"  and your plugin will be activated.
Tip: You can't download plugin file which is compressed inside another plugin and it will not work so try to understand structure of plugin. Plugin files which will be need to upload via WordPress dashboard must be compressed in Zip file and zip file will contain "Folder" and folder contains "Files" of plugins, So If you purchased a plugin from elsewhere which is not compressed then you can copy plugin folder and compress it into zip file and then upload it from WordPress plugin installation dashboard.
Method 3:
FTP  or File Manager of hosting control panel.
In this method your plugin file must be not compressed, So If you downloaded a plugin file which is compressed then first extract it on your desktop.
Installing WordPress Plugin via FTP
Connect to your FTP using your FTP login details, You can get this FTP details from your hosting welcome email which contains FTP username, password, FTP port, etc however most of FTP username is same as your hosting control panel login details.
Example FTP Login details:
Host:ftp.example.com
Username:server4
Password:
FTP Port: 22 (FTP port can be different, Some company use Secure FTP means sFTP which use different port)
You can install Filezilla FTP Client software on your PC which is open-source and free so after installation open your FTP Client. Connect and open this directory of your hosting server "/wp-content/plugins/" (without quota) and upload your plugin folder from your local PC to your webserver.
In this screenshot, You can see right side "Remote Site" is my wordpress blog website and left side files are my local PC file. I simply open my wordpress plugin directory in my PC and then click on "Upload" option to upload my files to /wp-content/plugins directory.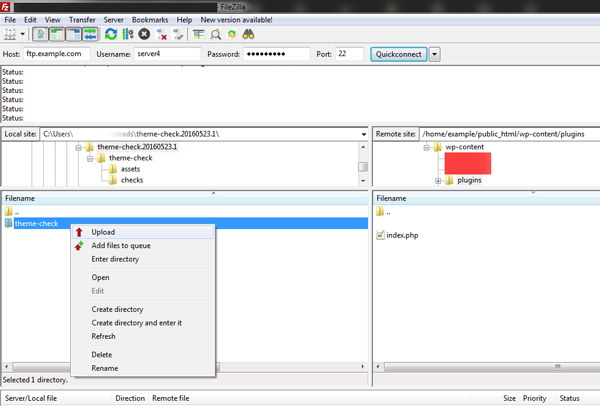 Once your plugin will be downloaded then login to your wordpress dashboard and click on "Installed Plugins"  option and then find your plugin and activate it.
How to upload plugin files from cPanel Filemanager or any filemanager?
You can read our tutorial on How to upload files from cPanel file manager, Method of uploading files via other file-manager is same.
Conclusion:
You learned that we can install plugins via 3 method which is so easy and Filemanager method is easy for people who don't know what is FTP or how to install software so instead of FTP you can use Filemanager or 2nd method which is more easy.