Video on How to Uninstall/Remove WordPress using Softaculous in cPanel.
Step 1: Login to your cPanel Account then Click on "Softaculous Icon"
Step 2: In Softaculous Click on "All Installation" (You can find this under "Navigation" menu)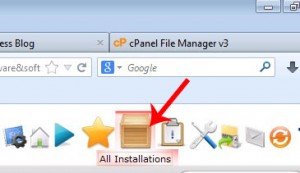 Step 3: In "All Installations" page, You can find your "Wordpress" blog in a Installation list and then you need to click on "Remove" Icon and If prompted then click on "OK" Button
(Screenshot)

Step 4: If you don't want to remove WordPress Directory or Database then untick "Remove Directory" and "Remove Database" option and then click on "Remove Installations"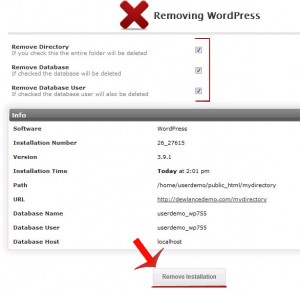 If warning box appears with this message "Are you sure you want to remove this installations" then Click on "OK" button.
If there is no any error occurect then you will see a "wordpress sucessfully removed" message.