Have you thought about how to make money with the hosting reseller? Do you know exactly what this branch is about and its importance in managing websites to increase income and ensure success in the digital marketing environment? It is a modern trend that is increasingly attracting the attention of professionals worldwide. To know everything and get into it, follow the post! Now keep reading until the end.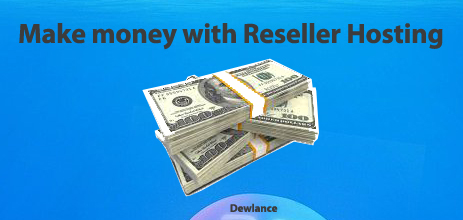 Traditional web hosting you may already know, especially if you have a blog or personal website. In this plan, you need both a domain and a server so that your page remains fully functional, without problems that directly affect users. It is an easily available method, offered by several technology companies both locally and abroad.
What many people – especially those who are new to this medium – do not know is that there are optimized ways of management that go beyond hosting. If you set up a website with the objective of achieving popularity and making your page known and with great traffic, with the ambitious plan to earn with ads, affiliate programs, partnerships and the like, reseller hosting may be the alternative to go beyond that niche and start your career in the digital world. How about knowing more?
After all, what is hosting resale?
By the name, you must already be aware of what this plan is about. The meaning is literal: a service to resell hosting, which goes far beyond the companies in the industry and which, today, is available to anyone who wants to invest in the area and upgrade their online business.
But how does it work? Well, the process is simple. When reselling hosting, you sign a plan to manage, in addition to your website, pages of potential customers. In practice, you buy part of the server of the company in question to offer space for other sites.
Imagine that your friend is setting up a website and needs hosting. Instead of dealing directly with the group in question (after all, there are so many options that it is even painful to choose the best one), you can sign a plan directly with you, which becomes your manager for one or more platforms, depending on how willing you are.
To invest. Previously, hosting resale was not so famous, requested in large part by smaller advertising and development companies. Currently, fortunately, it has reached a great status and can be purchased by anyone who wants to make money on the internet.
Even with a more targeted and independent work, this resource has all the support and monitoring of the server by the root company, to provide good experiences for customers and customers, based on a method that needs to favor all cycles.
Therefore, it is essential to choose a good hosting reseller company to avoid problems and optimize your work online. You might need a group that has a partnership with more than 10,000 satisfied customers and that trust the serious and committed work of its professionals. From there, you can make money from reselling hosting and some basic strategies!
Reseller hosting: how to make money with this plan?
Make a preliminary assessment
For those who already have a website and are familiar with the development of a web page, it is interesting to make an assessment before signing a hosting reseller plan. Remember that you need to dedicate time for this service, especially to deal with multiple customers.
Choose the best plan
From the moment that you already know how to manage the business in the best way, dealing with all the clients that you will have after starting in this branch, just choose the plan that meets the needs of your project, at least preliminarily. Evaluate the advantages of each one of them, especially regarding the support and price of the company in question.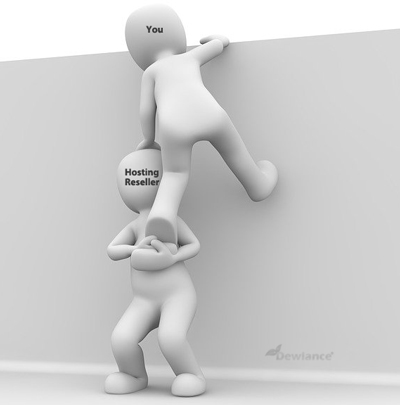 Trust the hosting reseller company
To choose a good plan, you must have confidence in the company you want to hire for this. It is necessary to pay attention to all levels, from the preliminary service to the resale benefits. With a good partnership, everyone wins. You can get more info about the partnership online.
Think of potential customers
Have you started working? Now, to make money from hosting resale, you need to think about potential customers. Whether someone close or not, it is essential to have a marketing plan in mind. After all, marketing is everything! Show your differentials, advantages, and methods that attract the attention of consumers, especially those who are beginners and are setting up their first blog. It is a step that is not difficult to perform, but it needs a good root, a plan behind it so that it attracts and convinces people.
Prepare for bigger steps
Don't think it stopped there. As soon as you start offering reseller hosting to customers, the work gets more prominent, as you have to deal with different people and keep everything running smoothly. Besides, it is essential to have direct contact with the hosting company, especially when it comes to maintenance and support. After that, you will notice that the gains will increase, and, for sure, you will think about new ascension formulas, investing in more robust and functional ways for that. It can be from an advanced plan to a dedicated server, in which you become even more professional and independent!
There are several practical options for generating income on the web. Reselling hosting is just one of the ways to make money on the internet as far as sponsored ads and the like. To do this, just work, have common sense, and be ready to guarantee the best experience for users. When things flow, growth happens, and there are many alternatives and strategies always to improve! Get inspired and, if you have any doubts, consult us. In the end, just try and apply our tips. Thank you for reading, and good luck!