Starting a web hosting company is not easy but if you are a person who has a good plan, patience and support, no one can stop you from being successful.
I run Dewlance.com and I was as excited in 2009 about starting a new hosting business as you are today. I was dreaming of building my own hosting company and now, a year after my hosting business has achieved success, I learned many things about how to improve my business during these 6 years in operation. However, I do not wish to waste your time and will come to the point quickly. So read carefully and don't skip anything.
First, you have to research what type of service you will be providing because there are plenty of options like shared hosting, virtual private servers under Linux or Windows VPS, domains, reseller hosting and cloud hosting.
Once you have made your decision on all of these, research your hosting brand name. It must be unique and special to you.

Selecting a brand name
Is important and here are some tips to help you in your choice:
It shouldn't violate other trademarks.
It shouldn't  be in conflict with other company names.
Avoid using your own name because you are providing a professional service.
Avoid dictionary words.
You can use a search engine to find your company brand name. It will make your task easier.
After you have decided on the name of your brand, the next task will be to register your brand as a domain name.
There are some good domain registers like Namecheap, Internetbs or Bigrock.
Host your domain.
After purchasing a domain, you will need a hosting provider to host your domain name with.
How to find a good hosting company?
Nowadays, there are many companies providing hosting services and it's hard to judge any of these simply be reading reviews. The reason is that reviews can be faked and your competitors may also post negative reviews about you.
Look at the age of the hosting company. The older it is, the better.
You don't want to purchase from a new company, because you are going to host your business site with them and many new hosting companies go out of business without providing information. So age does matter.
The hosting company is registered and the SLA uptime guarantee is 99.99%
Monitor their website uptime for a few days. There are some sites offering monitoring like Our Free Montior or Pingdom.
Do they provide a good control panel like cPanel or DirectAdmin?
Open a ticket with them, ask any question you might have and check their response time. Did you receive a response within 3 to 9 hours? If yes, open a new ticket the next day on a different subject and match response time. If they do not take a whole day to reply, then their support system is good.
You can also buy a hosting plan from us at: http://dewlance.com/sharedhosting

Web Design:
You can hire a web designer for your hosting website or purchase a readymade WordPress or html theme from websites like Themeforest.net. There are also many free/paid themes available at other sites as well, and you just need to Google them.
Making a Hosting/VPS plan
Hosting companies with well-researched plans stay in business longer. Many new companies registered in January closed doors in March due to lack of a good and up-to-date plan. Take a pen and paper, a calculator or a digital notepad (whichever you feel more comfortable using) and create your own hosting plan. Look at the hosting plans of others but do not copy them. Make your own plan by calculating your profits and expenditures and do not try to sell at a very low or a very high price. Once we tried to sell a plan under $3 a year but failed to get a single customer so we increased the price, which sent a strong message to visitors that they can trust us and we're not running our company at a loss.
If customers think you are selling products at a loss, they will be scared and refrain from purchasing from you.
Billing Software for Automation of accounts
You need a hosting billing software which allows your customers to purchase from your website. Your customers' profile and account details will be saved in a database via billing software. You need a billing software for the automation of accounts like automatically or manually creating hosting accounts through a single click, the management of invoices, etc.
A list of some popular billing software:
WHMCS: This billing software has been in existence for many years and most companies use it.
Blesta is a another good billing software, which is 99.99% open source, secure and developer-friendly. This is also a widely used panel.
If you can't afford it, then consider a free billing software but this is not recommended for a hosting company.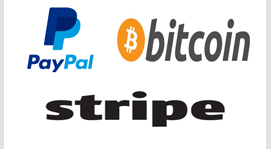 Choosing a Payment Gateway
You need to use an online payment gateway in order to accept online payments from your customers. The most preferred gateway is PayPal but many other payment processors are also available.
PayPal: This is the most popular payment gateway used by hosting companies.
Bitcoin: Between 2012 to 2013, most hosting companies avoided using Bitcoin because of it being illegal or they considering Bitcoin a bad currency. However, even big companies use it these days as it has already been legalized in many countries.
Stripe: This payment gateway is not available in many countries but is widely used by US/UK companies.
Offline/Bank: You can accept cash payments via online banking or provide instructions to a gateway on how they can pay you.
Register your hosting company
If everything is fine and your website is ready, you can register your company in your city/country.
It is a necessary step because many payment gateways will not accept your business until you show them proof of a company registration. It can also be illegal to run a business in your country without registration, so it is advisable to consult your legal advisor on the matter.
How and where to advertise your hosting company
Once everything is properly set up, the website, the payment gateway, the hosting server, etc., and people can place an order on your website, you will need to advertise your company via online and offline methods.
Advertise on Forums
Open your favorite search engine like Google or Bing, search for "web hosting forum" and you will receive more than enough results. Join some of the forums and advertise your site.
Blog: You can use guest posting or make your own blog and write useful articles that attract targeted visitors to your business.
PPC: Pay Per Click is also a popular option to advertise your website with. You need a good budget for advertising and one of the most popular PPC is Google AdWords.
Comment Posting: Find blogs related to your niche, ensure blog is reputable and post useful comments. Do not post useless information and never use an automated poster. Else, you will regret it.
How to deal with customers
The customer is a king. Respect him. Your attitude must be friendly. Try to connect with your customers via social sites. They will feel much better and maybe even consider using your services for a long time.
1.  Best Customer Service with quick response time
If it takes you anywhere between 24 and 48 hours to respond to a ticket, you need an improvement because no one would want to wait for an entire day to just receive a response. If it takes you too much time to respond, then your customer will sign up with another company. Strive to provide fast response time like within10 to 15 minutes and check on how much time it takes you to resolve an issue.
Good customer service means that either your ticket response time is fast or you provide live chat support, and it does not take you too much time to reach a ticket resolution.
2.  Live Chat Support
I recommended that every new hosting company provides live chat support for sales. You can secure many new customers when your company is new and visitors feel secure that you provide live chat and their issues are solved quickly.
Other tips for starting a new hosting company
Your hosting plan must be up-to-date with the market rates.
It doesn't have to be cheap because people will be worried when you sell a VPS with 20GB RAM under $1 a month. This will prevent you from securing serious customers and no one will use your services for a business purpose.
Be active in community forums. Make a forum contest and it will attract users. Some of them can become your customers.
Advertise your business regularly.
Never trust people working remotely. Avoid hiring remote staff and monitor your server.
Be active on social sites like Facebook, Twitter, etc.
Never give up. No one has built a hosting company overnight. You have to have patience.
Take a backup of your server and accounts to an offside server. You wouldn't want to lose data.
Always use an up-to-date software.
Save money for your business. Without financial backup, your business is at a risk. Many successful businesses see ups and downs and close doors due to lack of money in an unfortunate situation.
Keep away from illegal things. Don't host copyright materials. Avoid hosting illegal files on 100%.
Monitor your business growth. This is very important for a new business. If you have statistics data on the type of customers you are after, you can target them more successfully.
Give coupons. This is a good practice for attracting more customers.
Check the websites of other companies, examine what they do and what their plans and pricings are. This will give you an idea on how to create competitive plans.
Listen to your customers. If they say something is bad, you must at lest look at their complaints. If your customers say that your website is not working but it does work from your side, don't ignore their complaints.
Dewlance hosting is eager to help anyone who wants to open a new hosting company or is in need of web hosting-related services. Feel free to open a ticket with us and we will provide the support you need.