Are you use "
Admin Site Approval System
" in Your Aardvark Topsite and Want to show your
site button code
on "
Finish Join Approval Page
"?
Solution

Demo: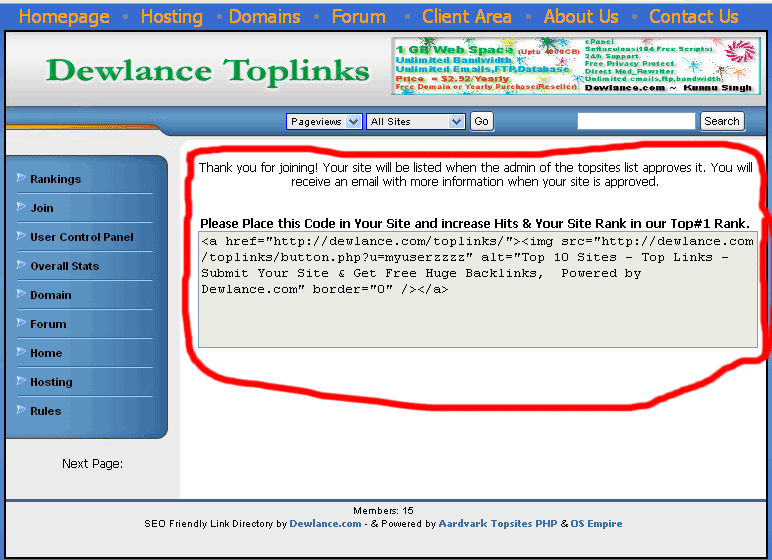 Easy Installation Step!

First Download this Attachment( [
attachment=10
] ) and Upload on Your Aardvark Site
/skins/YourSkin/
If Ask for Replace this file(
join_finish_approve.html
) then please click on "
Yes
"
How to edit this message "Please Place my Code on Your Site"?
You can edit Your Message in "join_finish_approve.html"(For editing you can use Notepad or any HTML Editor)
Warning:
If You're Not a Professional Programmer then please do not edit this file "
join_finish_approve.html
"